What Is It?
YorHired is a way of using your experience from getting involved in Societies, Sports Clubs and other various extra curricular activities to stand out and get the job you want.
There will be:
Stalls from societies, sports clubs, YUSU, careers, and graduate recruiters
Sessions throughout the day focused on employability and turning your experience into the job you want- including sessions run by careers and external organisations
Loads of freebies! Including FREE PIZZA from Domino's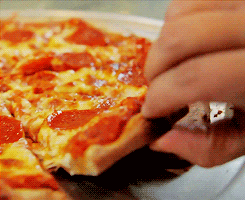 Why?
Our research shows you want to know about this stuff! We also have research that shows that York graduates are ace at getting through the door of an interview, but don't know how to talk about their experience at Uni in a way that helps them get the job.
It's not enough just to say you were a treasurer of a society, it's about saying what you got from that and applying it to the role you're applying for. This will help you with that.
Who Should Go?
EVERYONE! Especially if you've been a part of a society or club or something similar. But there will also be options to get involved in stuff as it really is never too late.
How?
You can sign up to the sessions and find out a little bit about what they all are here. There will be CV workshops and various other sessions you can sign up for here:
When and Where?
Wednesday between 10:00 and 16:00 in YourSpace and James Dining Hall.